Expertise in management solutions for coffee production will be presented at the International Coffee Week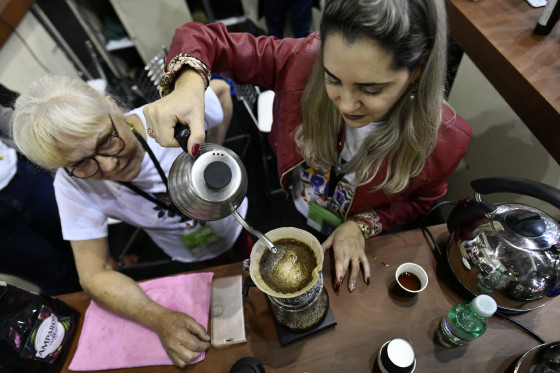 One of the biggest coffee events in the world, the International Coffee Week (SIC) in Belo Horizonte (MG), which takes place between the 20th and 22nd of November, will not only coffee growers, roasters, classifiers, exporters, buyers, suppliers, businessmen, baristas, coffee shop owners and connoisseurs, but also a lot of technology. During three days, different expertise aimed at the coffee sector can be conferred, especially management solutions that assist in the management of the post-harvest process.
SIC has been held since 2013. The event will be held at Expominas, in Belo Horizonte, and highlights a wide program of simultaneous events involving meetings, seminars, courses, contests and cupping sessions, divided into three thematic axes: Market & Consumption, Knowledge & Innovation, Business & Entrepreneurship.
With end-to-end solutions to assist the Brazilian coffee grower, Liberali will be present at the International Coffee Week with the "Agribusiness Café" module. The technology of the consulting company from Mato Grosso specializing in business management software and for agribusiness is part of the B1Agribusinnes management software, which has German international SAP certification.
The Agribusiness Café module, developed by Liberali, aims to manage all post-harvest coffee processes, from leaving the field to arriving at the unloading yard. Among the notes that can be taken with the B1Agribusiness module aimed at coffee culture are weighing the product's input, receipt (terreiro, dryer and granary), pulping, coffee benefit, coffee quality, loading and weighing list , maintenance of the plant and coffee nursery.
"SIC focuses on the development of the Brazilian market and the dissemination of the quality of coffees produced in the country, which has been gaining the international market's taste every day. The Agribusiness Café module is just for that. It helps in this development of the activity and to maintain the quality of the product that reaches the final consumer ", points out Toni Edgar, director of innovations.
Liberali has a highly qualified team to serve customers worldwide. Its technological solutions for business management software are composed by B1Agribusiness, Liberali Cloud, B1Sales, B1ACM, B1COOP, Resale Agrícola and SAP Business One, in addition to AgriByDesign that is part of SAP Business ByDesign and FARM4ALL that integrates the SAP S / 4 solution Hana.
The International Coffee Week is promoted by the Federation of Agriculture and Livestock of Minas Gerais (FAEMG), by the Brazilian Micro and Small Business Support Service (Sebrae), by Café Editora, by the Government of Minas Gerais and the Companhia de Desenvolvimento de Minas General (Codemge).